ONE BREAD, ONE CUP
Summer Liturgical Leadership Conference 
Who: "One Bread, One Cup" is a five-day liturgical leadership conference for high school youth who have completed 9th, 10th, 11th & 12th grades) and the  adults who minister to them. 
What: Each summer, Saint Meinrad hosts several "One Bread, One Cup" gatherings. At these five day liturgical leadership conferences, youth and adults discover the Catholic Church's treasures of Word, Sacrament and Mission and enjoy opportunities for fellowship and fun (team building, outdoor recreation, variety show and dance). Participants come to appreciate the Benedictine balance of prayer, work and recreation.
Why:  We have gone to this for more than fifteen years, and it is amazing!  It is why our Youth Masses are so fantastic. 
When: Session 3: July 6-10      Where: St. Meinrad Monastery in Indiana      How much: $400, $50 deposit  Click here for Payment
March 1, 2020 – Deadline to request scholarship assistance; contact Cassandra if you would like to apply for a scholarship.
If you are ready to sign up, please complete the permission form below.    
Registration forms and payment is required by April 1st.
After April 1st, a $25.00 late fee will be assessed for your incomplete registration.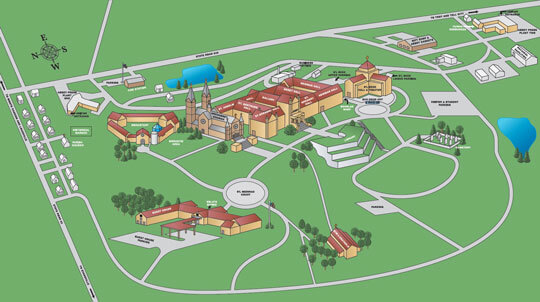 If you would like more information regarding this conference visit:  https://www.saintmeinrad.edu/youth/summer-conferences/